WWF's Threadless challenge: buy the winning t-shirt now!
26 March 2013

We recently teamed up with Threadless, the well-known online design community, to launch a global WWF t-shirt challenge. We're delighted to say that the winning design - 'Melting Away' by Jana Misheva from Macedonia - is now on sale (see photos below). We think it's great, so please buy it, because 25% of the sales will go straight to help WWF's work, protecting wildlife and wild places around the world.
There were 420 designs submitted to our Threadless t-shirt challenge in total, from 41 different countries. More than 228,000 votes were cast on the Threadless website, and then the most popular t-shirts were judged by ourselves and Threadless to select one winning design to go into production.

It was a tough decision, but we felt 'Melting Away' is a really strong but simple image that beautifully conveys our message about protecting endangered species by saving the places where they live. (In this case, a subtle reminder that we all need to tackle climate change to stop the polar bear's Arctic home from melting.)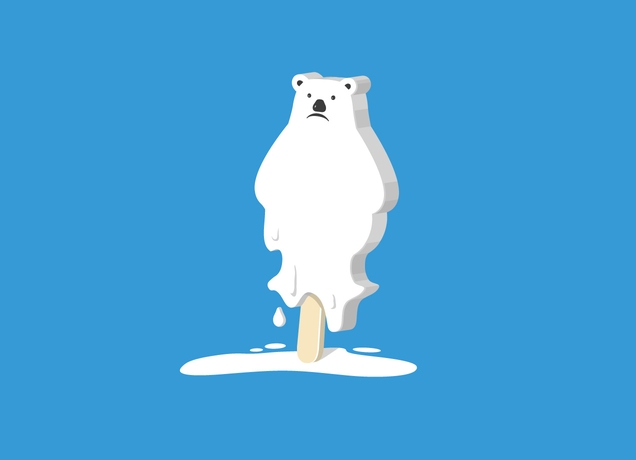 Winning designer Jana Misheva said: "I'm honoured! When I found out about this competition I realised I could help WWF's work by doing my favourite thing - designing! - and get a message heard on a global scale.
"It was essential to make the visual connection between the threats to polar bears with the melting of sea ice, so I found the parallel in melting ice cream.
"I hope everyone that buys it or sees it will be inspired to live their life in harmony with nature."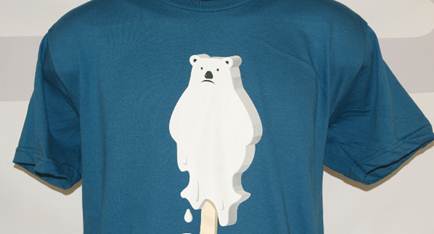 You can buy 'Melting Away' - on an eco-friendly organic cotton t-shirt - via the Threadless website right now. The t-shirts cost $23.50 (about £15) each, and a quarter of that comes straight to WWF to support our work. So you can look cool and look after the planet at the same time.
As the winning designer, Jana Misheva also gets a $1,000 cash prize (about £630) as well as other fantastic goodies like a Canon SLR camera and Threadless vouchers.
Both ourselves and Threadless were delighted by the enthusiastic response to this challenge - and to see so many creative people so keen to spread the urgent message about protecting the natural world. Our thanks again to everyone who took part.
You can…
Buy 'Melting Away' t-shirts direct from Threadless now